18:28, October 8, 2018
There's a big tank nestled in a hole in the ground behind the kindergarten in the Armavir
community of Yeghegnout.
It holds the drinking water, pumped from an underground well, for the whole community,
including the kindergarten.
A municipal employee adds chlorine to the tank by hand, using an approximate eye
measurement.
For years, community residents have drunk artesian well water. Those who could afford it buy
their drinking water from the store.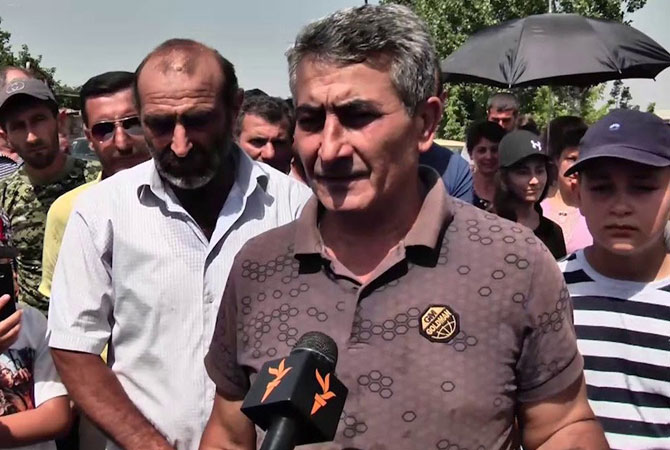 Razmik Mkrtchyan, the community's interim mayor, confesses that the local potable water is of
poor quality. The network supplying the water was built in the 1980s and is mostly in disrepair.
Some of the iron pipes have rusted, permitting sand and dirt to flow with the water," Mkrtchyan
says.
The municipality is responsible for supplying the water and for repairing the system.
There are two water pumps drawing the precious liquid from the ground.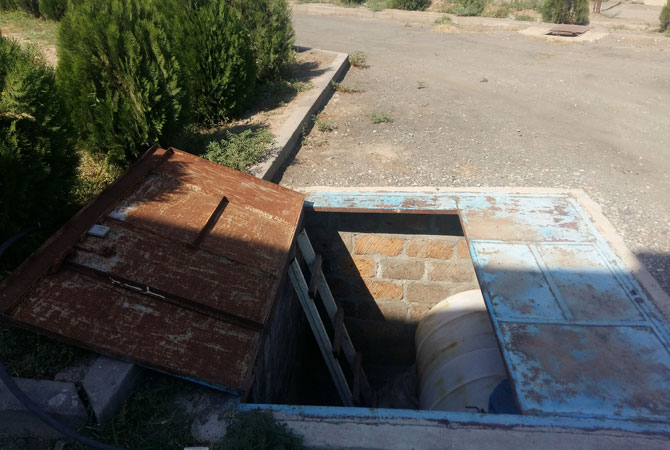 Mkrtchyan says that there are times, during the summer, when the pumps can't supply enough water.
He says that some 30% of the community's 2,162 residents use the potable water for irrigation
purposes, depriving those in outlying neighborhoods of drinking water.
There's a shortage of water for irrigation, Mkrtchyan says, adding that the best solution would be
to replace all the distribution pipes and to install water meters.
Years ago, the municipal council tried to levy a fee of 200 drams for every one individual for the
use of artesian well water.
"Since some don't have water, of course they won't pay. And some of those who do, won't pay.
These fees won't cover the costs, so the municipality has to pay the difference," says Mkrtchyan.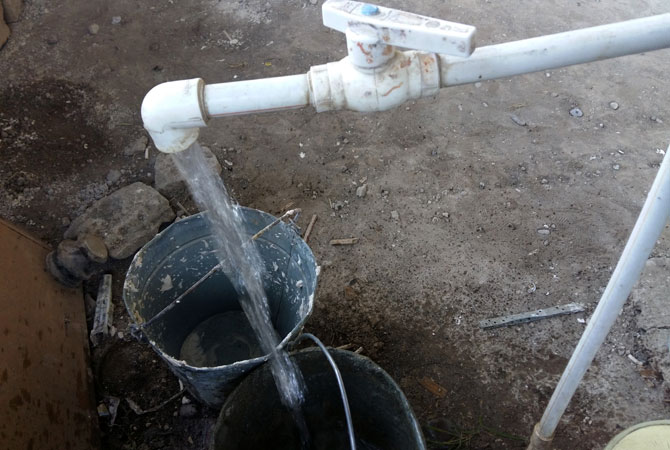 The interim mayor says his predecessor estimated that it would take $115,000 to replace the entire water distribution system.
The Urban Sustainable Development Foundation is planning to modernize the network. The
community will be responsible for installing the meters and for digging up the old pipes; the cost
of this work estimated at 20 million drams.