13:31, April 20, 2018
Police have surrounded the car of anti-Serzh protest activist Hayk Barseghyan on the Udjan section of the Yerevan-Gyumri Highway
Early this morning, activists Hayk Barseghyan and Ashot Khachatryan got in their cars and left Yerevan on a mission to block the Yerevan-Gyumri Highway.
They were joined by activists in two other cars, and together, they blocked the Udjan stretch of the highway for thirty minutes before police arrived on the scene.
Khachatryan told Hetq that he was able to escape and get a lift back to Yerevan. He got out at Ashtarak and joined a small group of protesters staging a demonstration.
Barseghyan was in his car when the police arrived.
Khachatryan says the highway remains partially blocked.
(Hetq has just been informed that the Nerkin Bazmaberd section of the Yerevan-Gyumri Highway is blocked)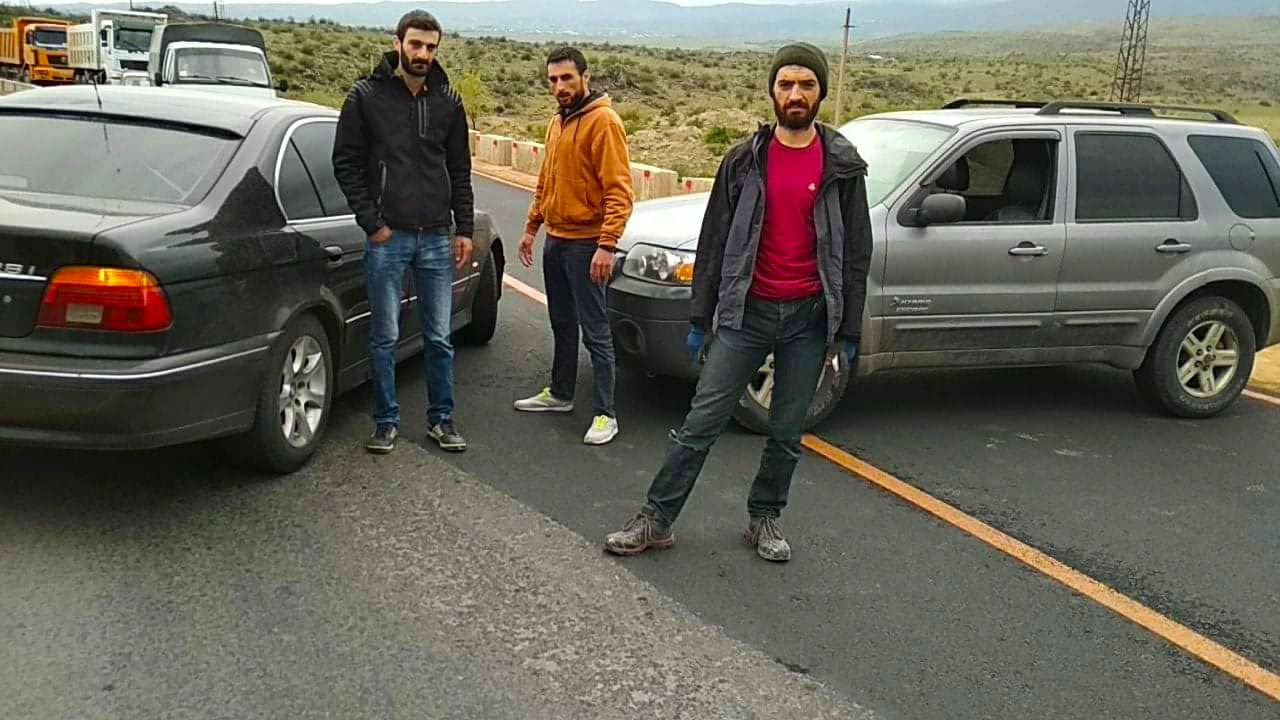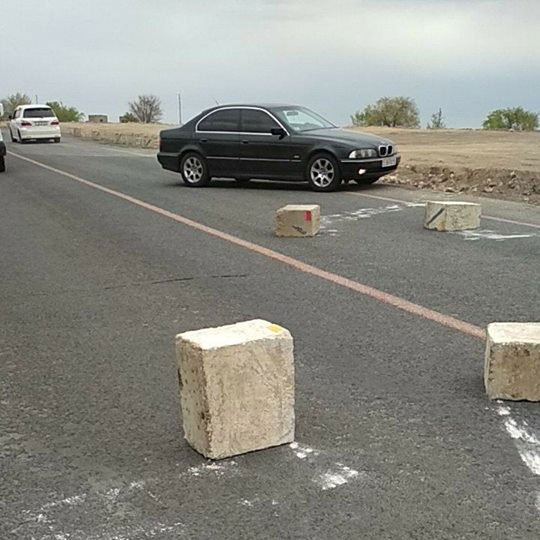 Photos: Ashot Khachatryan's Facebook page