09:01, February 5, 2018
On February 3, the eleven graduates of the Armenia Startup Academy presented their start-ups at the American University of Armenia.
The Academy is one of the initiatives of the Catalyst Foundation created by SmartGateVC's founders. It is implemented within the framework of the SMEDA program funded by the European Union and the German Federal Ministry for Economic Cooperation and Development (BMZ) and supported by the German Federal Enterprise for International Cooperation (GIZ).
The co-founders of the Academy, Ashot Arzumanyan and Hambardzum Kaghketsyan, thanked all the involved parties and presented the results of the Academy's activities.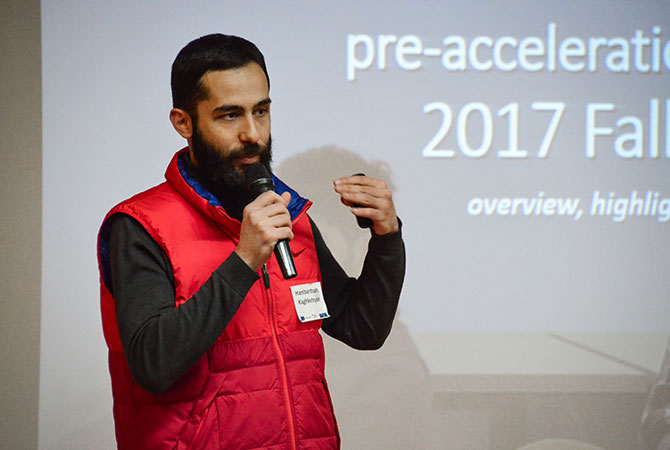 18 startups - 8 main participants and 10 listeners - participated in the pre-acceleration program. During the 12-week program, 43 seminars and lectures, and more than 150 individual meetings with mentors took place. Half of the courses were lectured by invited guests.
The start-ups worked on their "going to market" strategy, gained practical knowledge through constant cooperation with entrepreneurial assistants, established new networks of collaboration and strong links with mentors, and got some investment offers.
The eleven graduates are: Aimhub, WiMedia, EarlyOne, inOne, Embry, PicPen, Coach2All, Himnark, WooChess, Breedge, which now has a running website, and Triple-E, which has recently collaborated with the Municipality of Zoetermeer (Netherlands).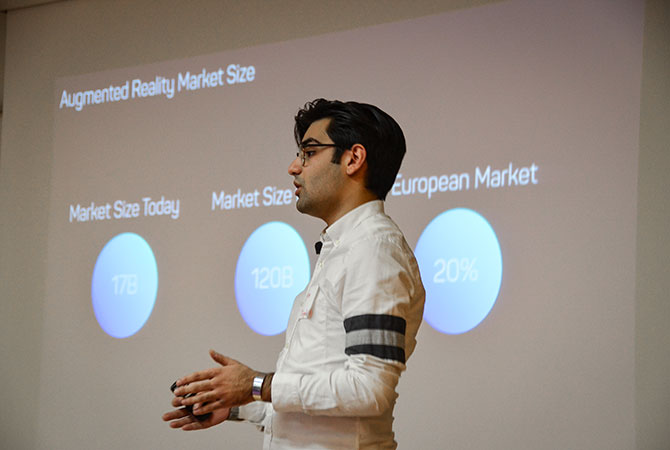 WiMedia allows free internet access in various public places through watching an advertisement first. WiMedia provides Internet access not only in public areas, parks, but also in universities, public transport and more than 160 cafes and restaurants.
Embry helps women maintain their dream weight. It is the world's first carrier device that alerts you when you gain extra weight and gives you advice on maintaining weight and right nutrition through the phone app. It also calculates steps, number of sitting hours and motivates the user to move more.
Aimhub is designed to help scientists and engineers engaged in artificial intelligence to quickly share and publish solutions.
Himnark is an online platform to automatically generate employment contracts, calculate vacation salary, generate appropriate applications or orders, automatically calculate the salary according to the preliminary instructions. It will help small and medium-sized businesses to coordinate these processes on their own, without hiring accounting firms or other professionals.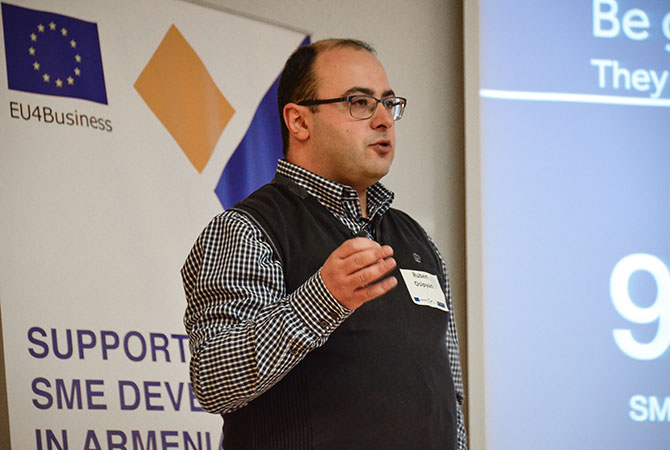 WooChess is an innovative educational system for chess players, through which trainers can conduct online lessons with several students at once. The website has all the facilities for chess classes - video call, chat, chess interactive timetables, homework assignments, opportunities to analyze positions, and many other chess tools. It's the only website with so many components in that sphere at the moment.
Coach2All is a dynamic training program that helps individuals and groups get specialized sports training. Unlike other sports programs, Coach2All continually modifies the training program, adapting it to the needs, expectations, and physical capabilities of each client.
PicPen is a children's educational app that aims to make children's leisure time interesting, allowing them to paint and create. The app provides various drawing tools for painting ready-made images. In the future, it will be possible to photograph a picture, download it in the app and paint it, too.
The Armenia Startup Academy starts the second phase of admission. Applications can be submitted by February 6.
Photos by Narek Susan