13:30, June 23, 2017
On September 30, 2016, Hungarian police stopped a truck on the M5 highway and discovered it was carrying over 1,000 artifacts, including gold coins.
The 51-year-old Turkish driver, who carried no documentation for the cargo, was arrested and charged with stealing valuable cultural artifacts.
The Hungarian press has written that the artifacts are Armenian in origin.
Hetq has contacted its colleagues in Hungary to verify the claim and to find out more about the case.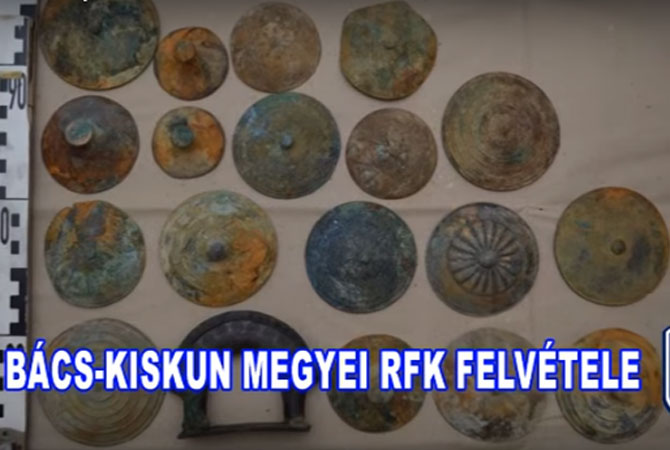 We were told that experts from the Eötvös Loránd University (ELTE) and the National Museum of Hungary were brought into the investigation and have concluded that most of the seized artifacts date from the Kingdom of Urartu and are valued at $23,000-$31,000. They would fetch the higher amount if sold as a collection.
The experts also concluded that the artifacts had been plundered at an illegal excavation site given the unrestored state they were found in.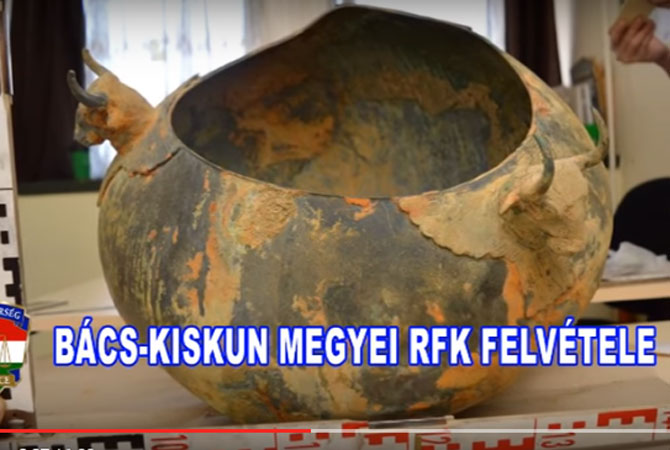 Some of the artifacts were found to be "almost perfect" fakes.
After examining photos of the artifacts, Dr. Pavel Avetisyan, who directs the Archeology and Ethnography Institute at Armenia's National Academy of Sciences, said the artifacts are from the fringes of the Armenian Highlands, in particular, from the current border between Turkey and Iraq.
The photos below show some of the artifacts labeled Urartian by Avetisyan.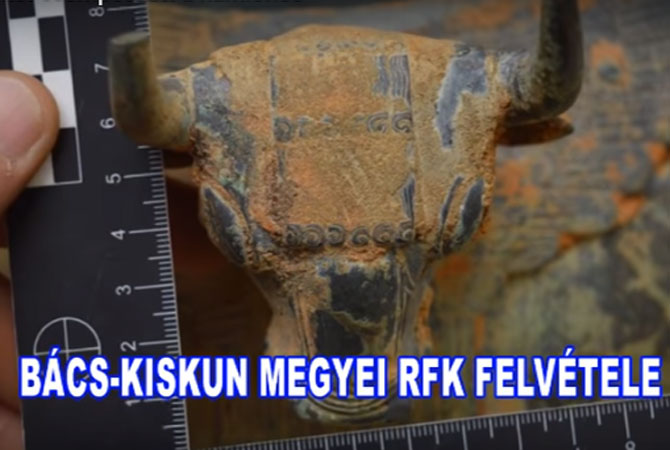 The driver of the truck will be handed over to Turkish authorities. Hungarian police argue that there's a better chance for the case to be cracked in Turkey.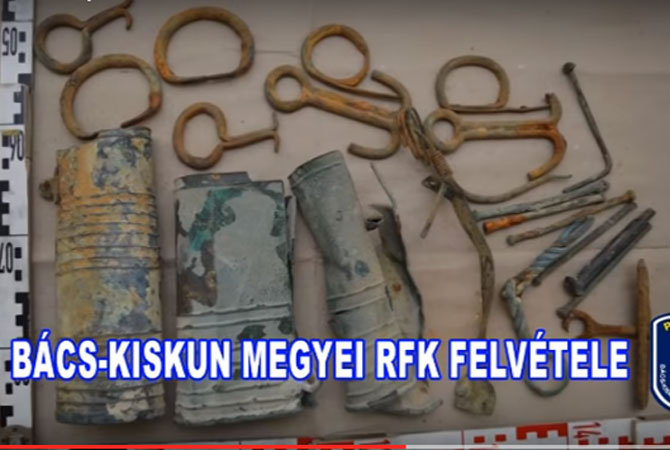 In a conversation with the Hungarian COP magazine, a Hungarian police employee said the truck had picked up the artifacts in Istanbul, but that the driver wasn't involved. The driver had been instructed to drive to Poland and then on to Latvia.
The publication also states that the copper artifacts date to the Urartian period and that they were most likely taken from the grave of a high-ranking soldier. These include fragments of a chariot, helmet, and copper teapot. Globally, archeologists have only discovered four such pots. Similar soil samples found on the artifacts have led experts to believe they hail from the same location.
All the artifacts are being kept at the Art Museum of Hungary.
Speculation in the Hungarian social media as to whether the artifacts should be returned to Turkey or Armenia seems a forgone conclusion
International practice in such matters obligates Hungary to return the items to Turkey, their assumed place of origin, if Ankara files a demand for their return.
Anita Komuves from Atlatszo.hu, a Hungarian investigative non-profit, contirbuted to the preparation of the story.
Photos: Hungary's police department