17 Year-Old Anoush: Mother-to-Be Loses Lieutenant Husband in the 4 Day Artsakh War
20:07, April 21, 2016
I met 17 year-old Anoush Ohanyan in Charentsavan, Armenia.
The Ohanyans, residents of the village of Talish, in Artsakh, fled the recent fighting and found refuge in Charentsavan.
There were no adult males at the house in Charentsavan; just women and three young boys. Varouzhan, Anoush's father, is a soldier serving in Talish.
Anoush's husband, 25-year-old Senior Lieutenant Hrach Galstyan, was killed during the fighting along the Artsakh Line of Contact.
Anoush was only able to mutter a few sentences before the camera. Her grandma said that Hrach and Anoush were deeply in love and that Anoush, expecting their first child in a month, is beside herself.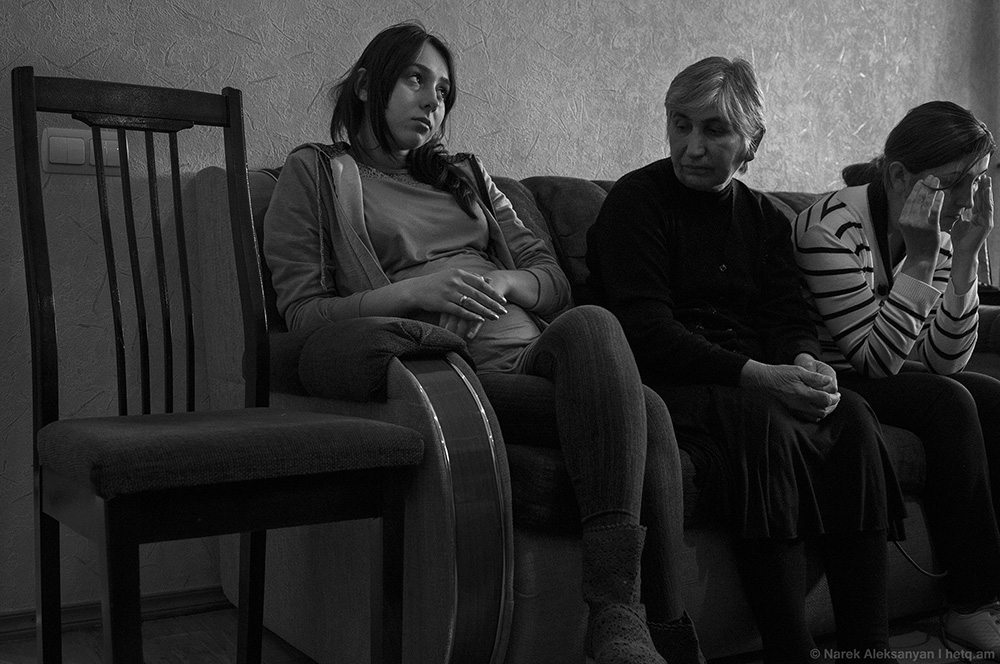 "We decided to name the child Anahit, in honor of Hrach's mother," Anoush said. The young mother to be will travel to Gyumri and stay at the house of Hrach's parents. The child will be delivered there.
Anoush is a first yeargeography student at the state university in Stepanakert, the capital of Artsakh. She's applied for a transfer to Gyumri. She wants to work as a geography teacher.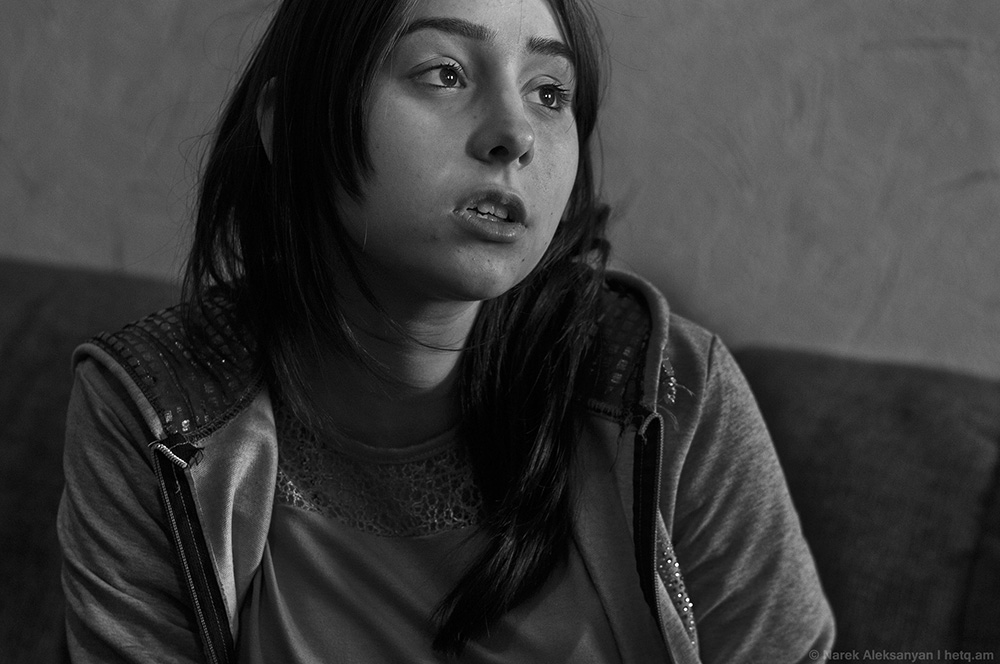 Anoush and Hrach first met in Talish. Anoush was still in high school when Hrach graduated the Vazgen Sargsyan Military Institute and was sent to serve in the village.
"We got engaged on the day I graduated," said Anoush. The couple married one year ago. Anoush shows me pictures of their brief time together. There are many memories, says Anoush, but she cannot talk about them.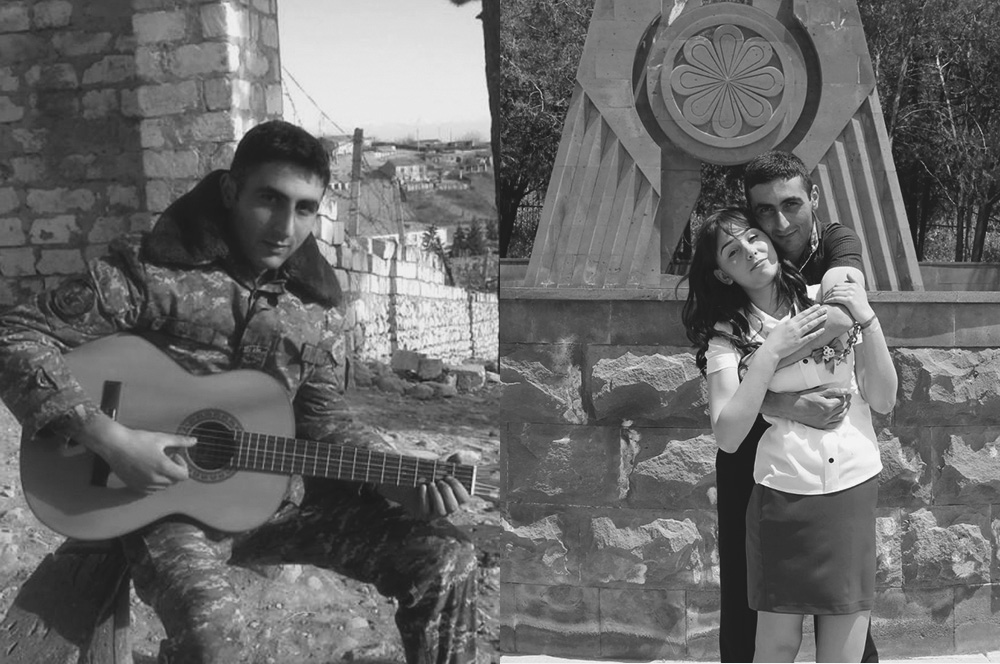 Siranoush Ohanyan, Anoush's mother says that when the Azerbaijani military started to shell Talish on the night of April 1, Hrach's back started to scratch, as if affected from the glass being smashed at their house.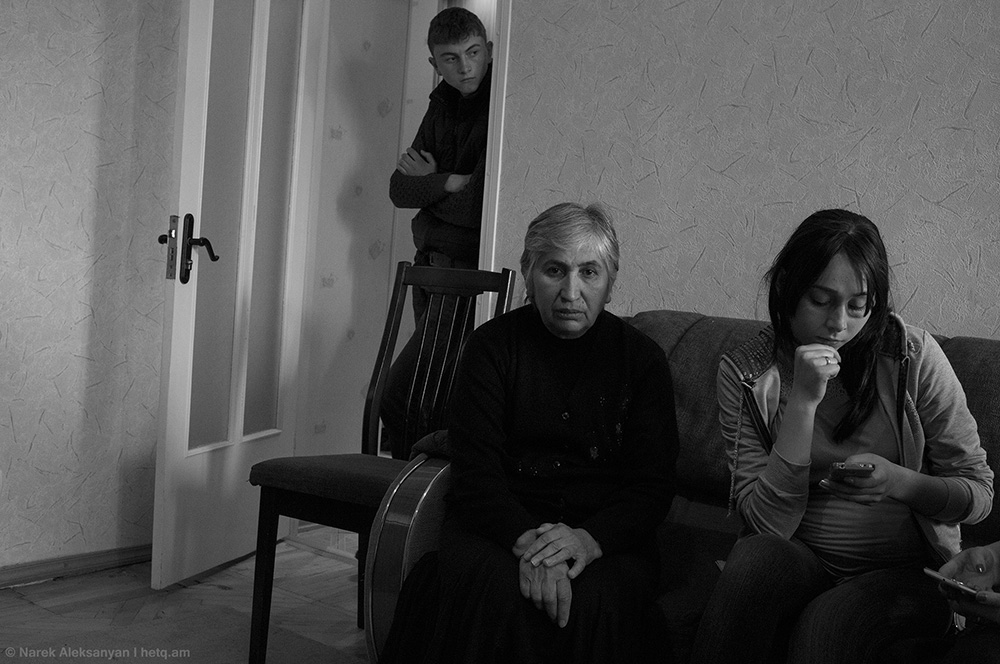 On the morning of April 2, Hrach Galstyan gathered up his wife and the family and got them safely out of Talish.
"I told him 'Hrach come with us.' He replied that he couldn't," Anoush said, not knowing it would be the last time she saw her husband.
36 year-old Siranoush Ohanyan said that her husband telephoned from Talish on the night of April 3 with the tragic news that Hrach had been killed.
Siranoush, who was born and raised in Talish, remembers the battles that raged in 1992. She was twelve at the time. Back then, the family was forced to flee to Armenia for safety, only to return after Talish was liberated. The family's ruined house was rebuilt and Siranoush went on to marry and have Anoush and the three boys.
The Ohanyans have rented an apartment for 30,000 drams monthly. They are one of the 35 families that came to Charentsavan after the recent fighting in Artsakh.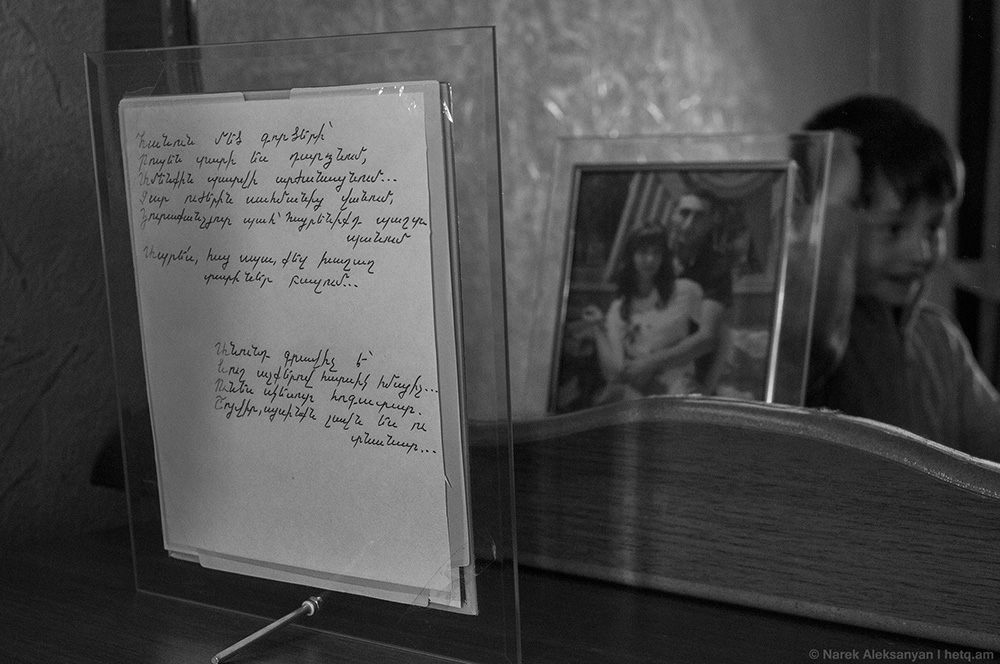 As our conversation draws to a close, I ask Anoush if she is in need of anything.
Peace, she replies.
Photos: Narek Aleksanyan
Video: Davit Banouchyan