12:07, November 6, 2015
There are 269 children enrolled in the Loukashin village school in Armenia's Armavir Province.
55 of them come from families with more than one child.
School management has drafted a list of pupils, 39 in number, who come from socially vulnerable families. Most of the names on both lists are the same. In Loukashin, at least, it appears that the more children in a family, the greater the chance that the family is underprivileged. But this correlation isn't really all that surprising.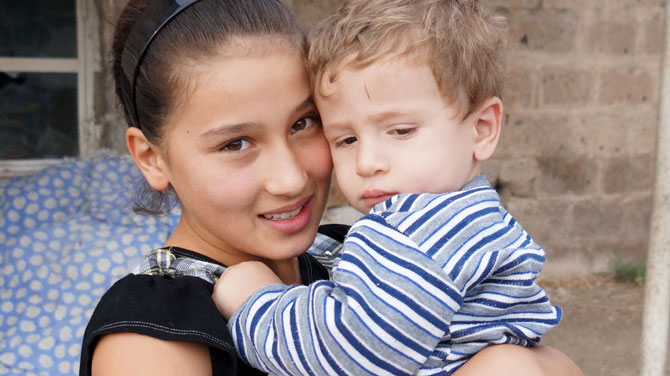 Ashot Gevorgyan's family is one of the 55 families with more than one child. In fact there are six kids altogether, ranging in age from 1.6 to 13 years – Galya, Armenouhie, Benik, Davit, Vahagn and Hayk. Five attend the village school.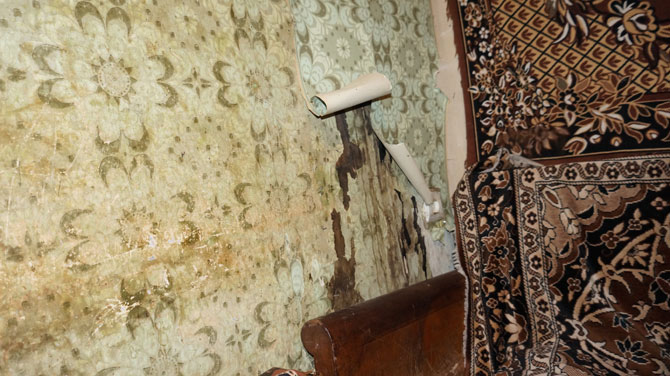 The Gevorgyan family house is located on the outskirts of the village. The kids walk the long road to school and back. When we arrived, two of the elder boys had already returned home, and had rushed to the field to drive the cows back. There were four children at the house, taking the youngest sibling to the yard.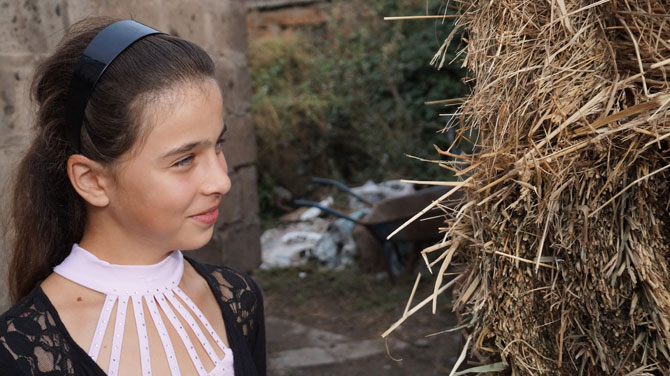 The steps leading to the yard were decrepit, forcing the kids to step gingerly around the broken parts. When I asked Galya (pictured below) about her future goals, she replied that studying was the most important things for her.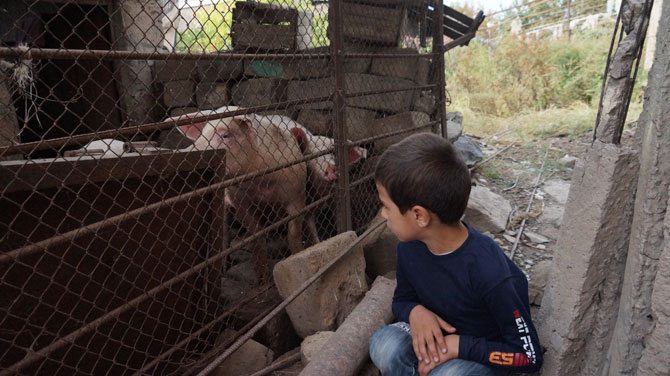 The children's mother, Lianna Ayvazyan, tells me that she receives a monthly allowance of 59,000 drams (US$124) for all six.
"It works out to 10,000 per child. It is so little. The children are growing up and we want to provide them with a good education. But it all costs money. But if the government encouraged families to have more kids, many would assume the risks involved and our nation would grow," said Lianna.
Ashot Gevorgyan says he wants to renovate the house but raising such a large family rules such plans out, for the moment.
"We are able to feed them every day and have some money left over for clothes," says the father, noting that with winter coming he'll be heating the house with animal dung rather than expensive natural gas.