16:11, November 12, 2010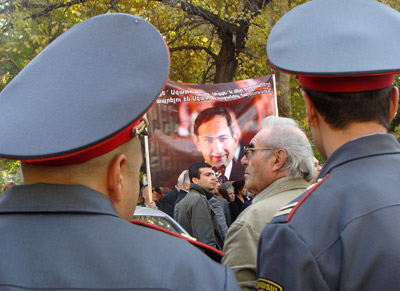 A demonstration took place today outside the RA General Prosecutor's Office by supporters of jailed
Haykakan Zhamanak
Editor Nikol Pashinyan, demanding that he and other "political prisoners" be released from jail. Recently, the Armenian National Congress (HAK) has claimed that Pashinyan has been assaulted in the "Kosh" detention facility. The Department of Corrections denies the charges.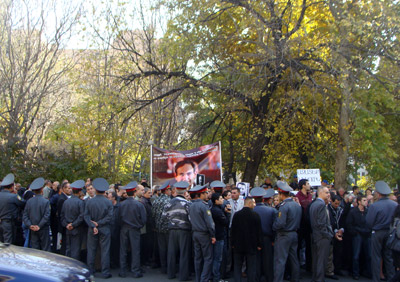 Scores of opposition activists and HAK leaders were on hand, chanting "Serzhik leave" and "We are all Nikol".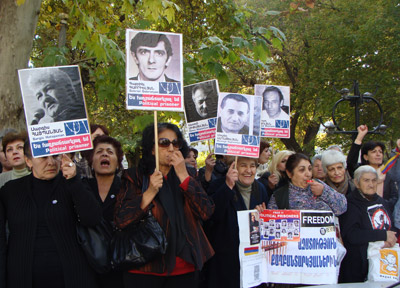 At the start of the demonstration, pushing and shoving between the protestors and police occurred when cops forced the demonstrators to the other side of the street.