14:22, March 4, 2014
Suzy Kocharyan (pictured, right) would've turned 19. "Without my father, mother, what am I needed for? I'm alone, I'm sad…" she wrote on her Facebook page before committing suicide on the first day of spring. Suzy's father, Soghomon (pictured, left), has been in prison for 19 years, serving a life sentence. Her mother, Stella, died 4 years ago from severe suffering and illness.
Speaking by phone, Suzy's grandmother, Zina Kocharyan, informed Hetq that Suzy missed and was waiting for her father, and her thoughts were always with her deceased mother.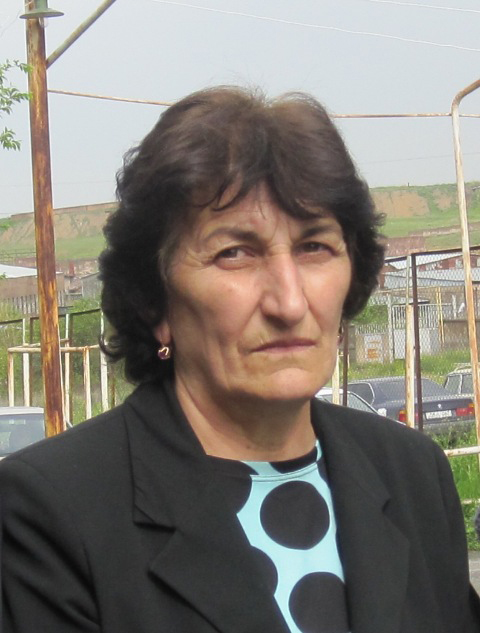 "The child tricked her brother, said she's going to see her grandma… that is, me, but she went and threw herself off a cliff, [a height of] 25 meters. There's nothing left of the beautiful child. Today is the burial, but they're not letting my Soghomon come; he [doesn't get to see] his daughter his whole life… at least they should've let him come for an hour. He knows what happened with Suzy, now he's in anguish. They're saying the [prison] employees are near him, not leaving him alone. The entire family broke apart: the woman died, the daughter killer herself. What was the purpose of keeping Soghomon in prison for so long? Suzy would say, when my dad returns from prison, I'm going to live with my grandma and grandpa," she said.
Temporary leaves are not provided to lifers, since Article 80 Section 1 of Armenia's Penitentiary Code restricts that right particularly for persons convicted of serious crimes, head of the public relations department of the Ministry of Justice's Penitentiary Service Gor Ghlechyan informed Hetq, adding that Nubarashen Penitentiary's psychologist is working with Soghomon Kocharyan. From a group carrying out spiritual services in prisons, Hetq discovered that a clergyman attended Suzy's wake in Goris, while Father Grigor who regularly visits lifers in prison informed Hetq that he will go visit Soghomon today.
War veteran Soghomon's life was different before the Nagorno-Karabakh War. Suffering from concussions twice and injured twice on the battlefield, Soghomon's socioeconomic situation plummeted after the ceasefire. In 1995, Soghomon was accused of murdering an Iranian citizen of Azerbaijani descent. Hetq covered the criminal case a few months ago, arguing that a life sentence was issued to a war veteran in Armenia in order to curry the favor of Iran (in 2003, he was sentenced to life in prison according to a presidential decree). While in prison, Soghomon along with his cellmate Mher Yenokyan twice attempted to escape — in 2004 and 2009. Overall, he lived more than a month in the free wold and committed no crimes during that time. Back in prison, he was given 15 years on top of his life sentence. In December, Hetq contacted the Ministry of Justice's Penitentiary Service to get permission to visit Nubarashen, in order to interview Soghomon, but have not yet received a response.
Over the past 19 years, Karabakh War veterans, public and cultural workers several times have appealed to the country's presidents with the request to grant partial or complete amnesty to Soghomon. But to no avail. The last time such a petition was circulated was in 2012: it was signed by 33 people known to the public, but the effort was not even awarded a response from the president's office. Among the signatories was war hero Major General Arkadi Ter-Tadevosyan, who told Hetq over the phone: "It pains me; I'm hearing from you that [Soghomon's] daughter committed suicide; and his wife is dead. It's difficult to imagine a greater punishment than that. I am ready to help, however I can. I think, an amnesty can be granted to [Soghomon]."